Puria - Expert for MetaTrader 4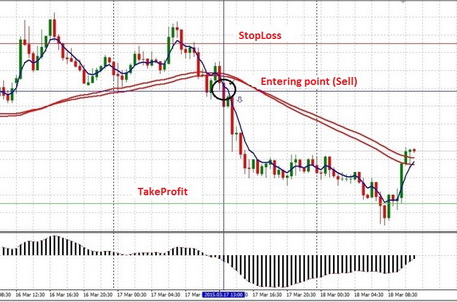 Type
Experts
Platform
MT4
Version
10
Date created
1 January 2014
Date updated
18 August 2017
Format
mq4
Size
9.9Kb
Downloads
499
Rating
The adviser uses a trend trading system according to the Puria method to open trading positions. It is based on the use of moving averages with different periods. The advisor sets the StopLoss and TakeProfit orders, the sizes of which are set in the initial parameters of the robot. It begins to search for a new entry point immediately after the closing of all trading positions. When the faster moving average crosses the slower from the bottom, there is a buy signal. Otherwise, a sell signal is generated.
The adviser best operates on the timeframe of the M30. Recommended currency pairs are: GBPUSD, AUDNZD, and NZDUSD
The advisor is not recommended for use without additional indicators. The figure shows the points for the Sell entry based on the MACD data. One should open trading positions on the signals of the adviser no less than the second column of the MACD histogram after crossing the zero line.
When working with this advisor, a trader has to remember that it automatically adjusts the values ​​of the parameters depending on the 4 or 5-digit quotes used in the terminal. For example, if you enter the value of 70 in the TakeProfit column, the adviser will take this as 70 points in the terminal with 4-digit quotes and 700 points with 5-digit ones.
Most popular robots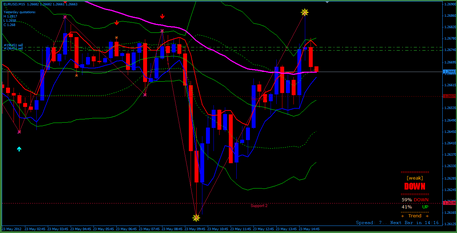 bbma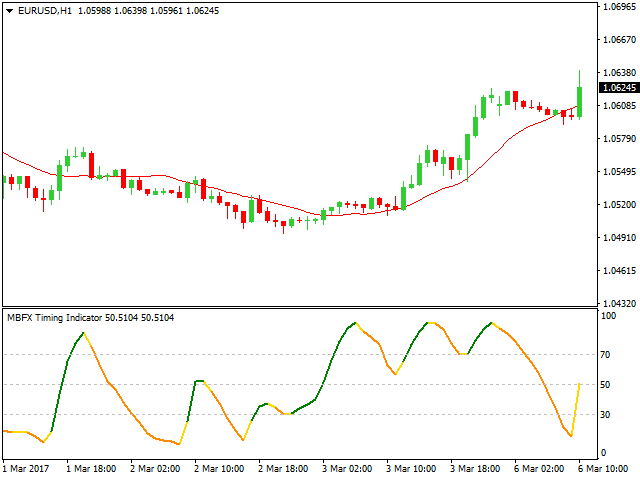 MBFX Timing