news - Indicator for MetaTrader 4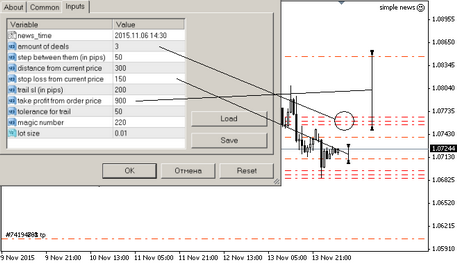 Type
Indicators
Platform
MT4
Version
10
Date created
25 April 2015
Date updated
19 August 2017
Format
mq4
Size
14.4Kb
Downloads
292
Rating
This advisor is created for trading according to the news. Five minutes before the release of an important message, it sets the order in both directions. When the orders begin to work, the expert will activate the Trailing Stop function and tighten the Stop Loss order, while the price goes in a favorable direction. After 10 minutes, the advisor removes the orders that did not work.
In the settings of the robot, it is possible to configure the following parameters:
news_time - the time of publication of news;
amount of deals - the number of pending orders that the adviser will open in each direction;
step between them - the step between two adjacent orders;
distance from current price - the distance between the current price and the first order;
trail sl - the distance the Stop Loss order will pass after the first order is triggered;
take profit from order price - Take Profit order size;
tolerance for trail - tolerance for changing Stop Loss values ​​while driving;
magic number - number of the order grid;
lot size - the size of trading positions.
Most popular robots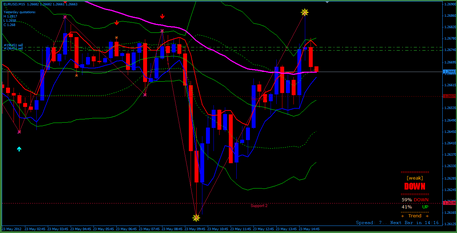 bbma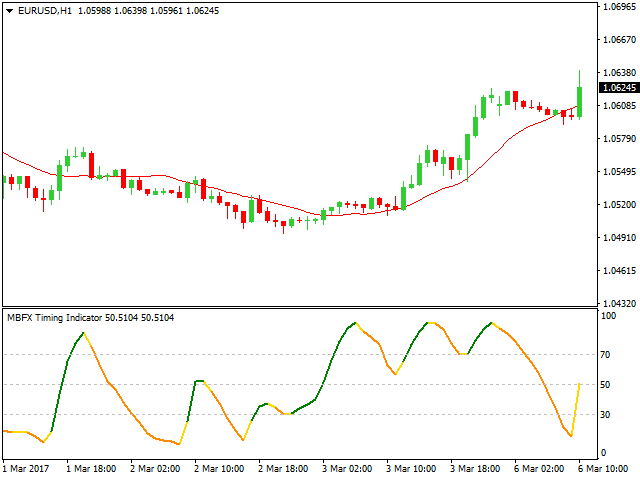 MBFX Timing