StdDev - Indicator for MetaTrader 4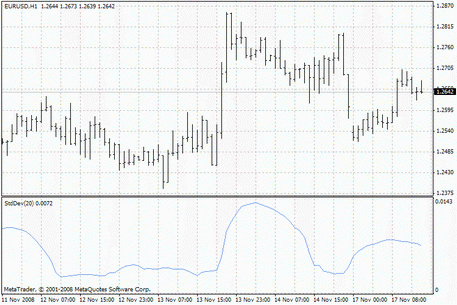 Type
Indicators
Platform
MT4
Version
10
Date created
24 June 2015
Date updated
18 August 2017
Format
mq4
Size
3.6Kb
Downloads
358
Rating
Indicator for MT4, which is used to measure market volatility. It reflects the value of the standard deviation of the price relative to the moving average. The smaller the standard deviation, the quieter the market, so the prices of bars are closer to the moving average, and vice versa.
As you know, the dynamics of the market consists of alternating of activity periods and periods of rest. Therefore, the indicator allows you to determine what to expect in the near future:
If the standard deviation is small - the market is at rest period, and a burst in activity is coming soon;
If the indicator data grows, there is a burst in market activity, which will soon be replaced by a state of rest.
Most popular robots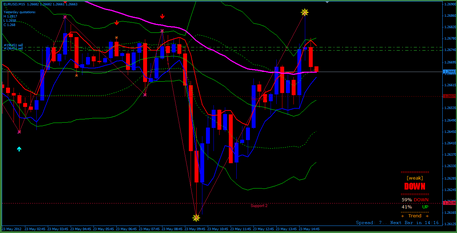 bbma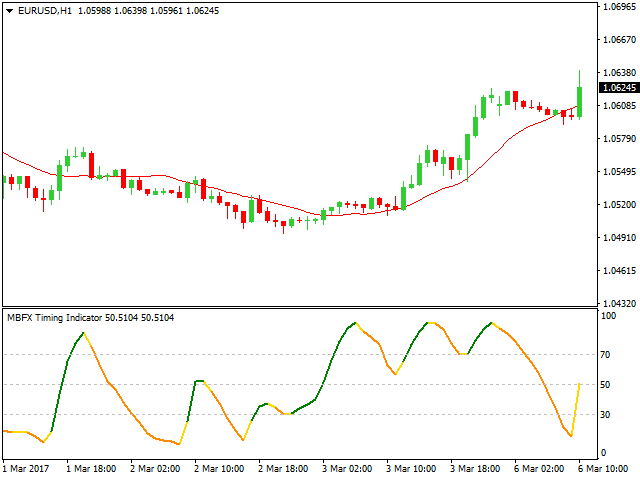 MBFX Timing