Rj_Volume - Indicator for MetaTrader 4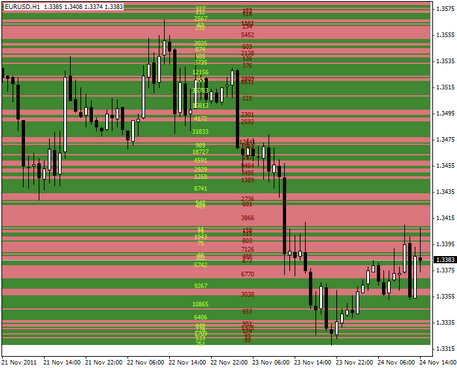 Type
Indicators
Platform
MT4
Version
10
Date created
3 September 2014
Date updated
19 August 2017
Format
mq4
Size
2Kb
Downloads
80
Rating
The indicator works with the Rj_HSlice tool. It shows the ranges with great amount of purchases or sales. The green zone means that the buyers were more active in the given period of time, and the red one corresponds to the prevalence of sellers. The numerical value is the difference between the contracts for buying and selling.
The Rj_Volume indicator calculates the minute period and transfers the data to the Rj_HSlice tool. In the indicator settings, you can configure the following parameters:
DepthCalcDay - number of days for calculations (including the current one);
UpdateTime - the number of minutes left for the schedule to be updated;
BackgroundLevelOn - a way of visualization of the indicator on the chart.
Most popular robots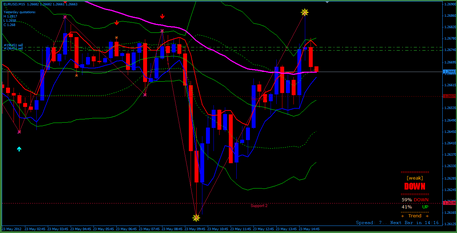 bbma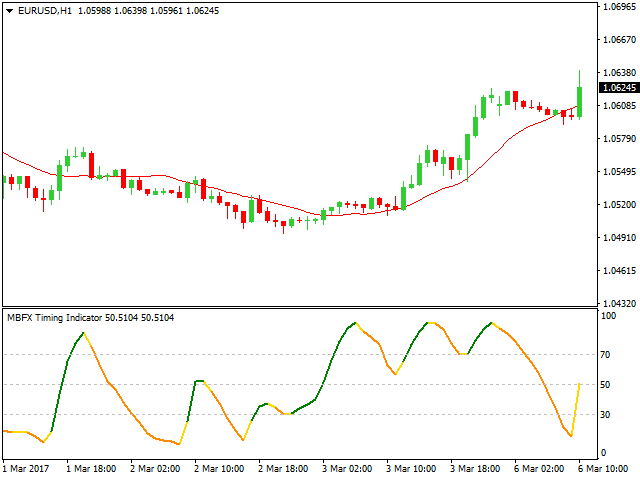 MBFX Timing